Talented musician, James
Ysgol Emrys ap Iwan Year 13 Learner James Lawson has been extremely busy demonstrating his musical talents across Wales recently.
After being the lead male in the school production of Footloose, the following morning James performed on trumpet with the school Jazz band at the National Eisteddfod Proclamation event in Conwy's Lancaster Square.
Following this, James attended the Only Boys Aloud Academi course for 9 days in Atlantic College in South Wales before taking a short tour across Wales. James has been a member of the Only Boys Aloud choir based in Rhyl. During this Academi course, James received some one-to-one vocal lessons with top vocal tutor, Jenny Pearson. Following these sessions, James was selected by OBA's Musical Director, Tim Rhys-Evans to perform to the other members of the Academi choir and then attend a vocal workshop with internationally renowned soprano, Rebecca Evans of Welsh National Opera.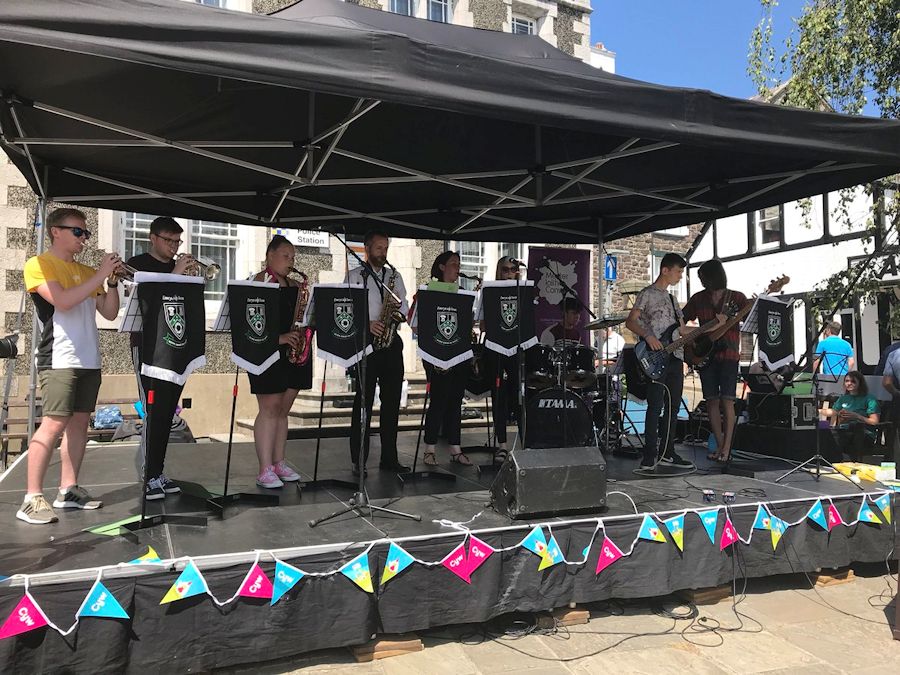 Whilst on the OBA Academi Tour, James also received the result of his Grade 8 Singing exam which he had taken during the week of the school production. Despite having all this going on, James passed with a distinction and also gained valuable UCAS points which will help him towards his goal next year of pursuing a Music Degree!
Chris Williams, Curriculum Leader for Music said: "It has been great to work with James through his time at Ysgol Emrys ap Iwan and we are very proud of him. He is a talented musician on piano and trumpet and more recently has developed a great voice. I know how much effort he has put into all of these activities over the last few months as well as studying and will be following his career in Music in the future very closely as I am sure we will hear more of him!"