Only Boys Aloud performance
Aled Evans, James Lawson, Rhys Archer, Josh Roberts, Eleri Watkins
Ysgol Emrys ap Iwan learners were treated to a musical performance last week from Only Boys Aloud.
Former Ysgol Emrys ap Iwan learner James Lawson came to school alongside his fellow singers. They were joined by Eleri Watkins and Aled Evans who work for the Aloud Charity and led a recruitment workshop with learners from Year 7 and Year 8.
James was one of the founding members of the North Wales Only Boys Aloud and shared with the group his amazing experiences including performing at Access All Eirias, Buckingham Palace and the Principality Stadium.
Mrs Laura Kestell, who organised the event said: "Only Boys Aloud is a free choir that rehearse every week – the nearest choir for our learners is at Rhyl Golf Club. As the name suggests, only boys are allowed to join and every opportunity they have is completely free."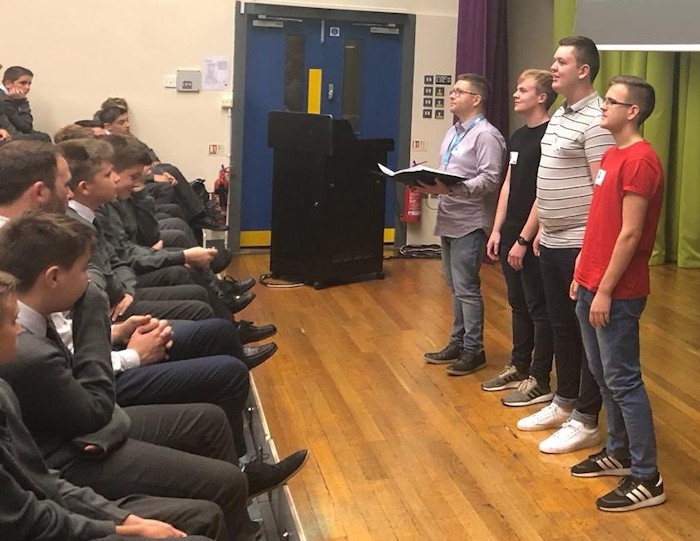 Mrs Kestell is hoping that a number of Ysgol Emrys ap Iwan learners will decide to go along to see what rehearsals are all about.