Musical successes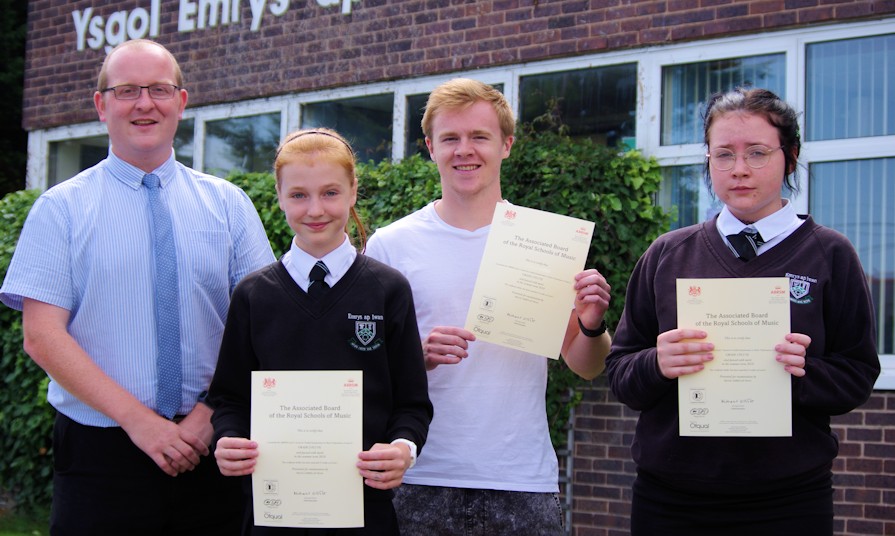 Ysgol Emrys ap Iwan has had a series of musical successes recently.
Talented Ysgol Emrys ap Iwan learner Daisy Parry (12) has recently gained her Grade 2 Flute with Merit. Daisy had been playing the flute since she was 8 and has flute lessons through school with peripatetic tutor, Matthew Bicknell, a former Flute and Sax player with the Royal Marines Band Service.
Outside school she has been playing the piano since she was 7 and has passed Grade 4 Piano along with her musical theory level 3 and is currently studying for her grade 4 theory exam.
Daisy said: "I was thrilled to receive a merit for my flute exam. It was unexpected and a lovely surprise. I enjoy playing both the flute and the piano. Enjoying the challenge of the piano along with the various pieces of music I play and the beautiful sound and skill when playing the flute."
Daisy was interviewed by her fellow form group peers Daisy Fowler and Casey Webb who are part of the news group reporting on events at Ysgol Emrys ap Iwan.
Mr Chris Williams, Head of Music at Ysgol Emrys ap Iwan said: "It's great to see a Year 7 Learner taking on extra challenges in Music, earning an internationally recognised qualification and achieving a high grade!"
Other musical success stories include James Lawson in Year 13 who passed his Grade 8 Singing exam with distinction. He took his exam on the morning of the school production of 'Footloose' in which he was playing one of the lead roles.
Emilia Lorey also achieved a merit for her grade 4 Singing exam, Charlotte Smith (13) passed her Grade 1 Harp with Merit and Pippa Taylor (15) passed her Music Theory Grade 1 exam.