Learners challenged to write stories for youngsters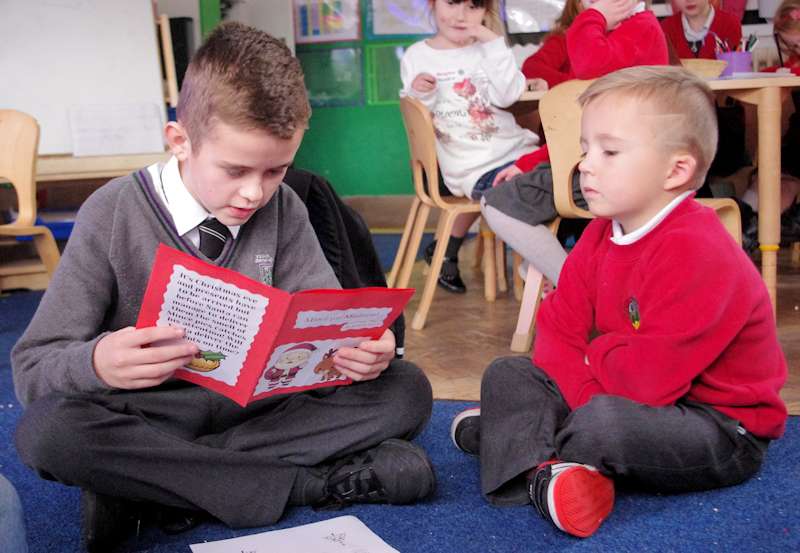 Learners had their work scrutinised by little ones when tasked to read out loud stories they had written.
Ysgol Emrys ap Iwan learners read their stories to children at Ysgol Glan Gele Infant School after learning to write descriptively for different age groups. Kirsten Lorey, head of English, also set a challenge for them to pen a story for younger children. They then heard first-hand what youngsters thought of them.
Ms Lorey said: "Staff were so complimentary about our learners, but it's such a lovely school - our children thoroughly enjoyed themselves and were able to answer questions about their stories and consider the choices they had made in writing them. It's great to read your work out to young children because they're extremely honest."
The school has decided to launch a writing squad.
Ms Lorey added: "We believe it is the first of its kind in North Wales. We already have interest from Cambridge University and a number of Welsh universities and we will work with published authors to develop and inspire the talent we already have.
"It's very exciting. We will be launching in mid-March to coincide with National Writing week."