Former Head Boy works with Year 12 Sports Science learners

Alex Wharton, Head Boy from 2016/2017 paid a visit to the school's Sport and Exercise Science department to work with the current Year 12 learners.
Alex, who achieved a 3 A level Diploma in Sports and Exercise Sciences to distinction level is now studying Physiotherapy at Manchester Metropolitan University. During his visit, Alex spoke to the Year 12 learners about physiotherapy and what is involved on a day to day basis when working with patients.
The learners took part in a practical class where Alex helped them to identify different injuries that can occur, discussing any injuries they might have suffered and how physiotherapy can help with recovery back to full movement.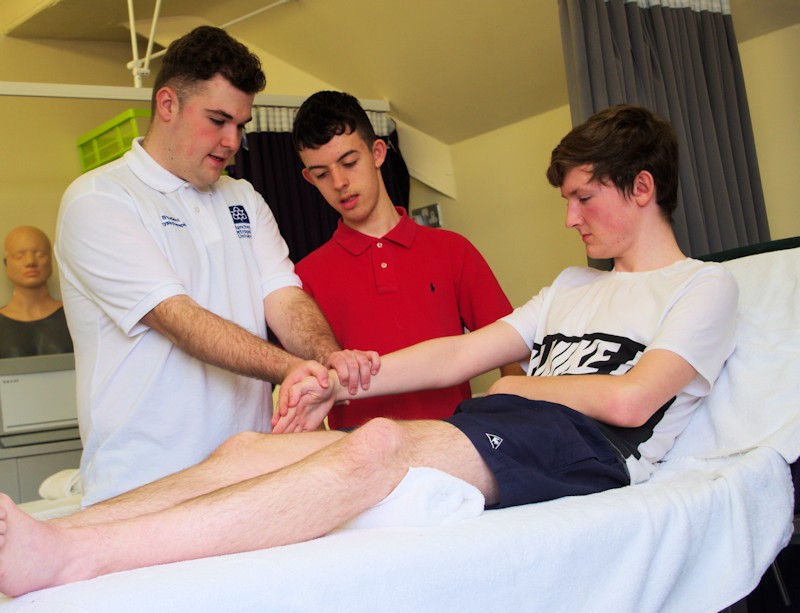 Alex enjoyed coming back into school to meet with the learners and share his experiences of university, he said he was very grateful for all the help he received from the staff that helped him to achieve the grades needed to secure his university place and this was his opportunity to give something back to the school.
Mr Cummins, Headteacher commented: "It was great to see Alex in school. The learners gain so much from hearing the experience of others and learning from it. I am sure Alex will have inspired some of our learners to consider following him on his successful route through education".