Introduction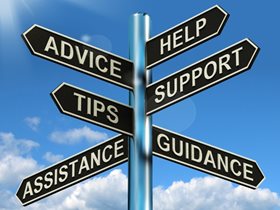 This section of the website contains a range of resources to support your study in preparation for the Year 11 examinations. As you are aware this is a very important time in your school career and we want to ensure that you have the best chance of success. Throughout the year this page will be used to post up to date information regarding Year 11 and your study programme. It is essential that you check on this page regularly.
Make sure that you plan your studies and that you make great use of the materials you are provided with.
If you need further help please see your subject teachers or your mentor.
Examinations INFO
Year 11 Exams
Year 11 CATs / Mocks

CATs Jan - Feb 2017

Mocks Jan - Feb 2017
Year 10 CATs / Mocks

CATs Jan - Feb 2017

Mocks Jan - Feb 2017
Key Stage 4 / STUDY FOR SUCCESS
Year 11 Overview (February 27th - March 4th)
Week A

Mon 27th

Tue 28th

Wed 1st

Thu 2nd

Fri 3rd

Sat 4th

Prior to school / PDP

PDP Intervention
PDP Intervention
PDP Intervention
PDP Intervention

Assembly

Exams AM / PM


Music Performance

Music Performance

Science BTEC

Lunchtime


Revision sessions (school day)





After school sessions

How to Study: Top 6 Effective Strategies
Scroll down to see the Study for Success curriculum information.
Key Stage 4 - Year 10
Year

10 Pastoral Team



Pastoral Leader


Mrs N Seymour

Assistant Pastoral Leader

Miss J Philip

Leadership Link


Mr A Thomas

WBQ Curriculum Leader

Miss L Bodman

Form Tutors

10E

Mrs A Smith

10M


Mr K Jones



10R

Mr M Derry


10Y

Mr M Lauritzen

10I

Mr M Cameron

10W


Miss C McKenzie

10A


Mrs A McPherson
Year 10 Information

WBQ Skills Challenge Certificate

Success in Year 10 and beyond

Preparation, support and advice
Key Stage 4 - Year 11
| | |
| --- | --- |
| | Year 11 Pastoral Team |
| Pastoral Leader | Mrs A Edgeley-Davies |
| Assistant Pastoral Leader | Mrs S Mountford |
| Leadership Link | Mr L Cummins |
| | Form Tutors |
| 11E | Miss N Stalker / Ms A Shultan |
| 11M | Mr J Blackford |
| 11R | Mrs M Groome |
| 11Y | Ms F Thomas |
| 11I | Ms G Algieri |
| 11W | Mrs R Clark / Mrs E Heyes |
| 11A | Mrs S Brettle |
| 11P | Mr D Owens |
Year 11 Information

Key Dates for Year 11 2016-17

How to Revise
Year 11 Support Programme

Timetable 2016-17
Study for Success